The Mysterium Bundle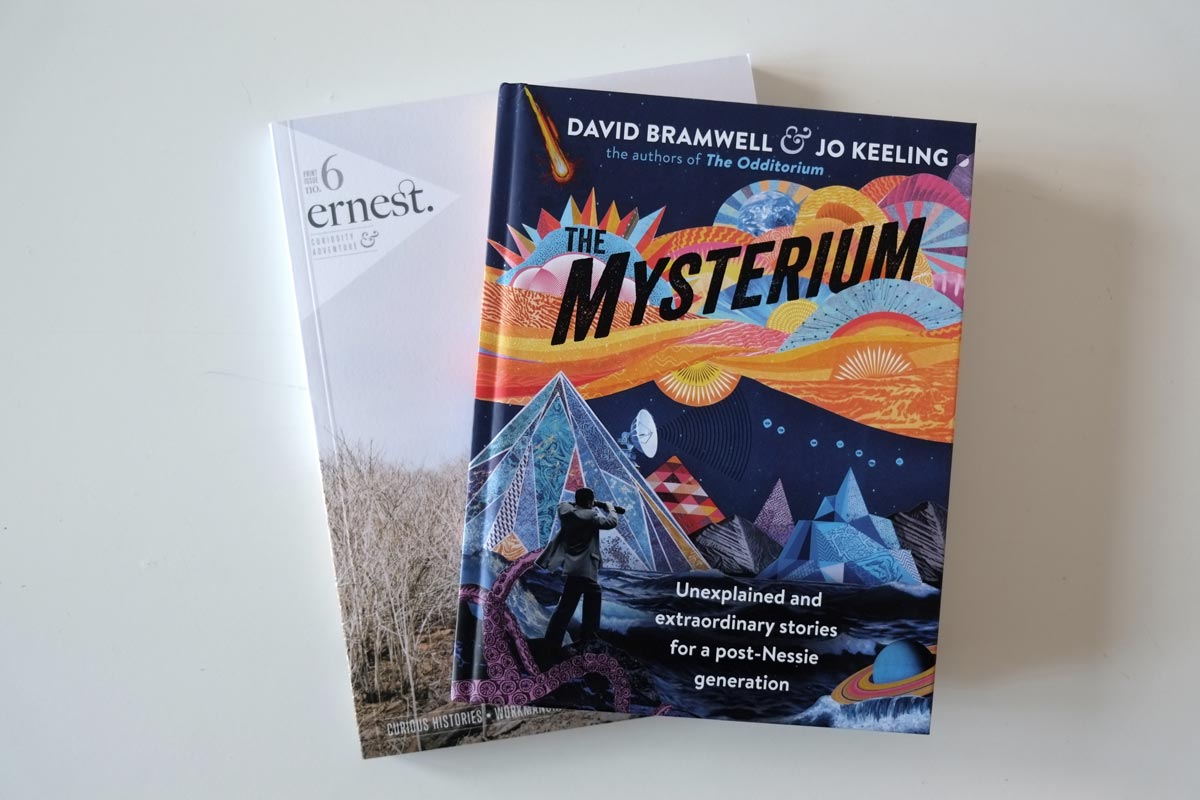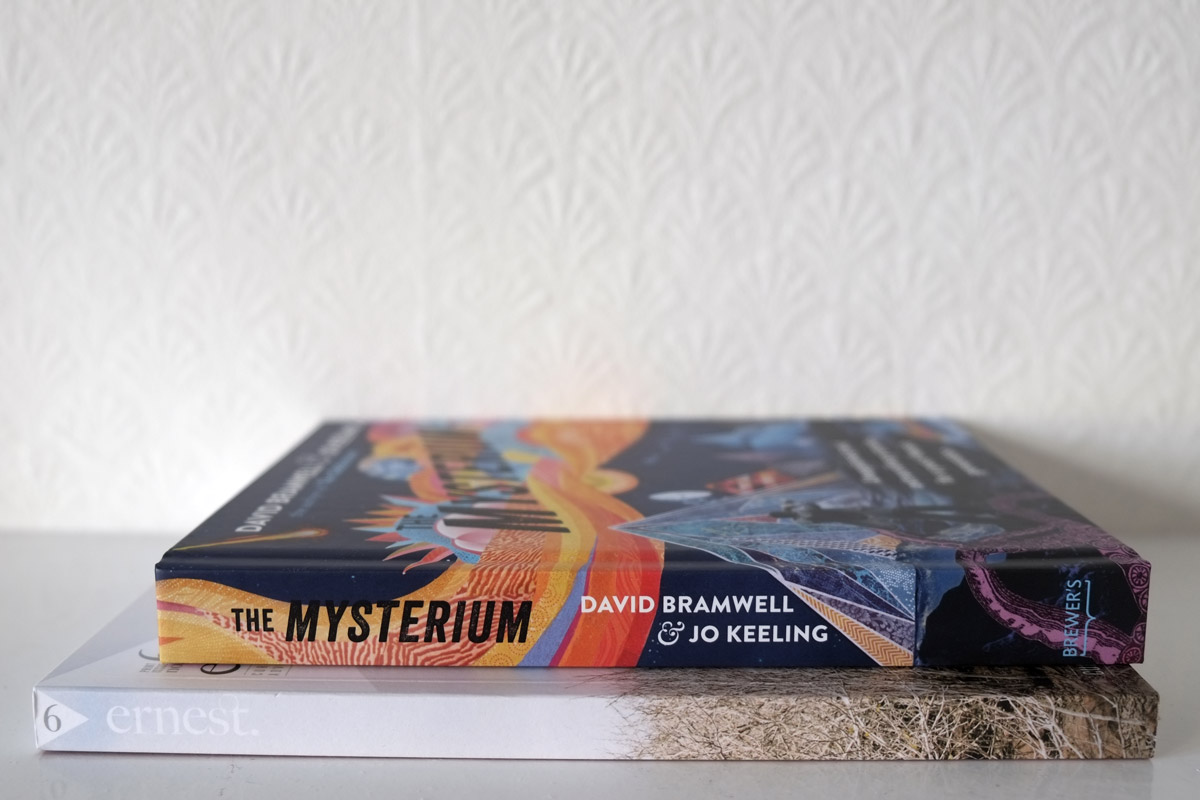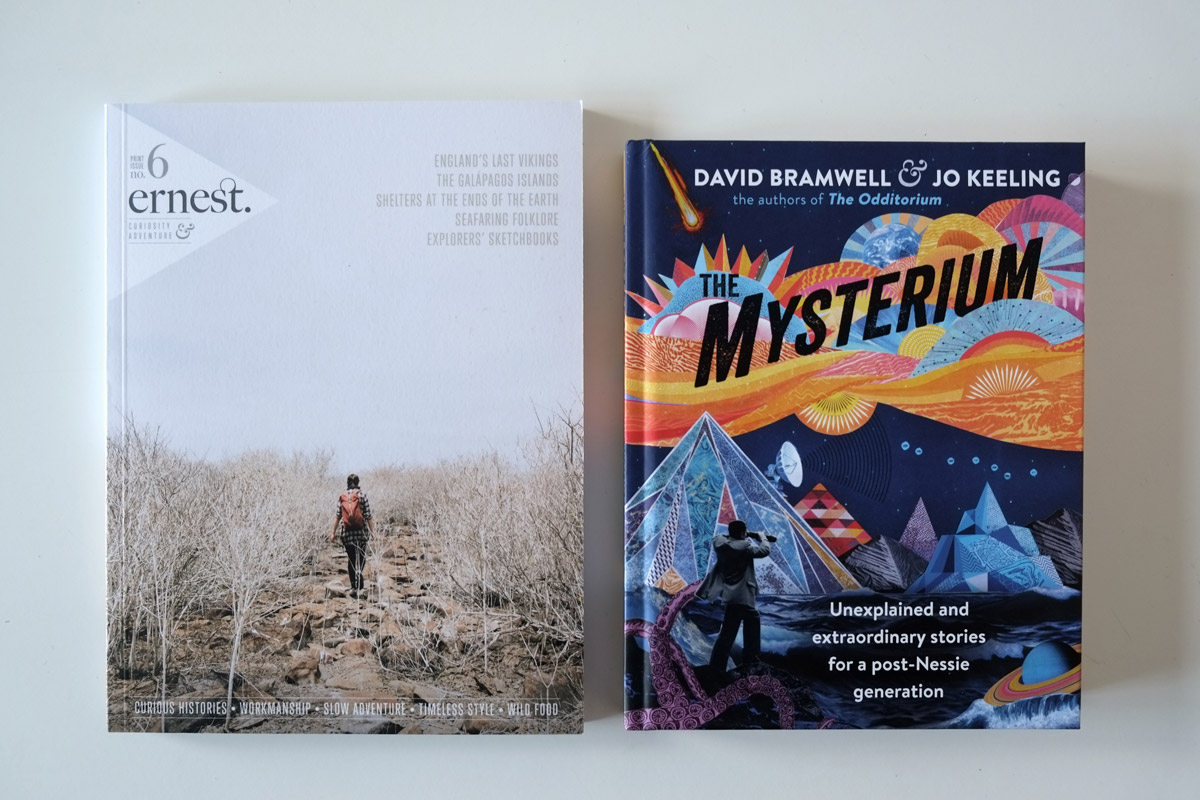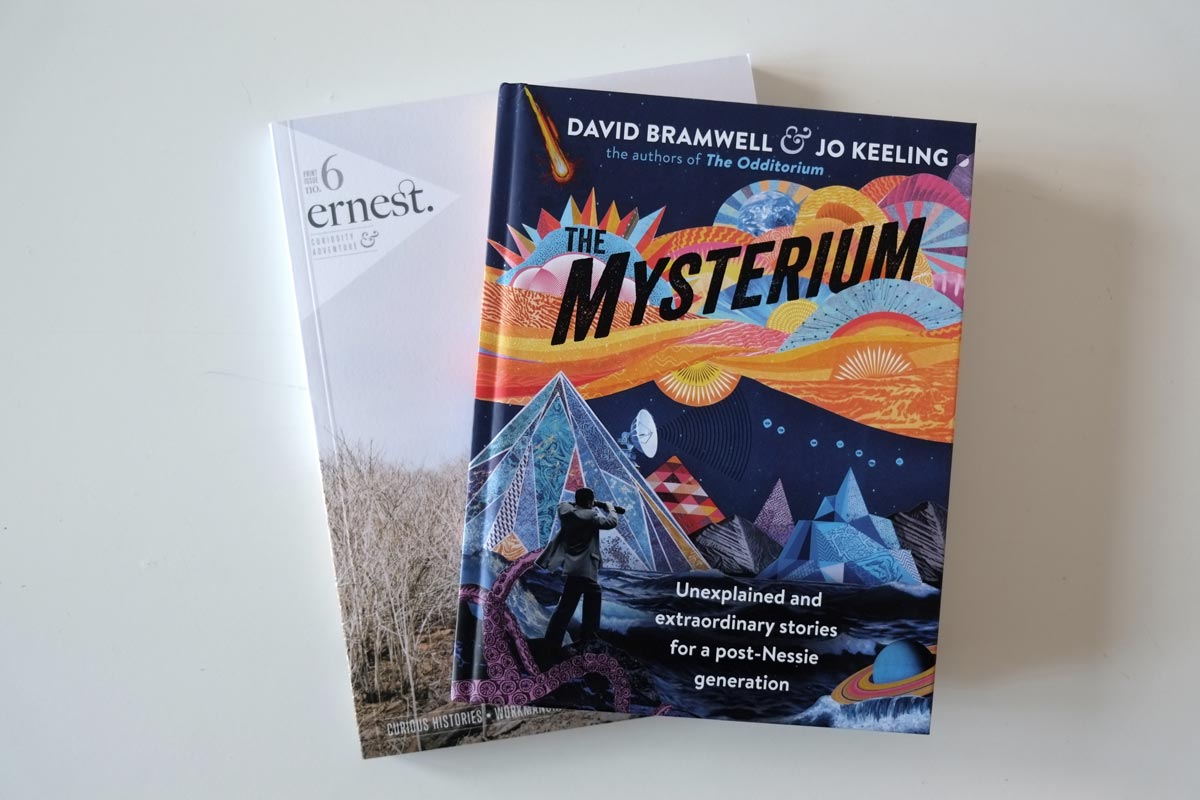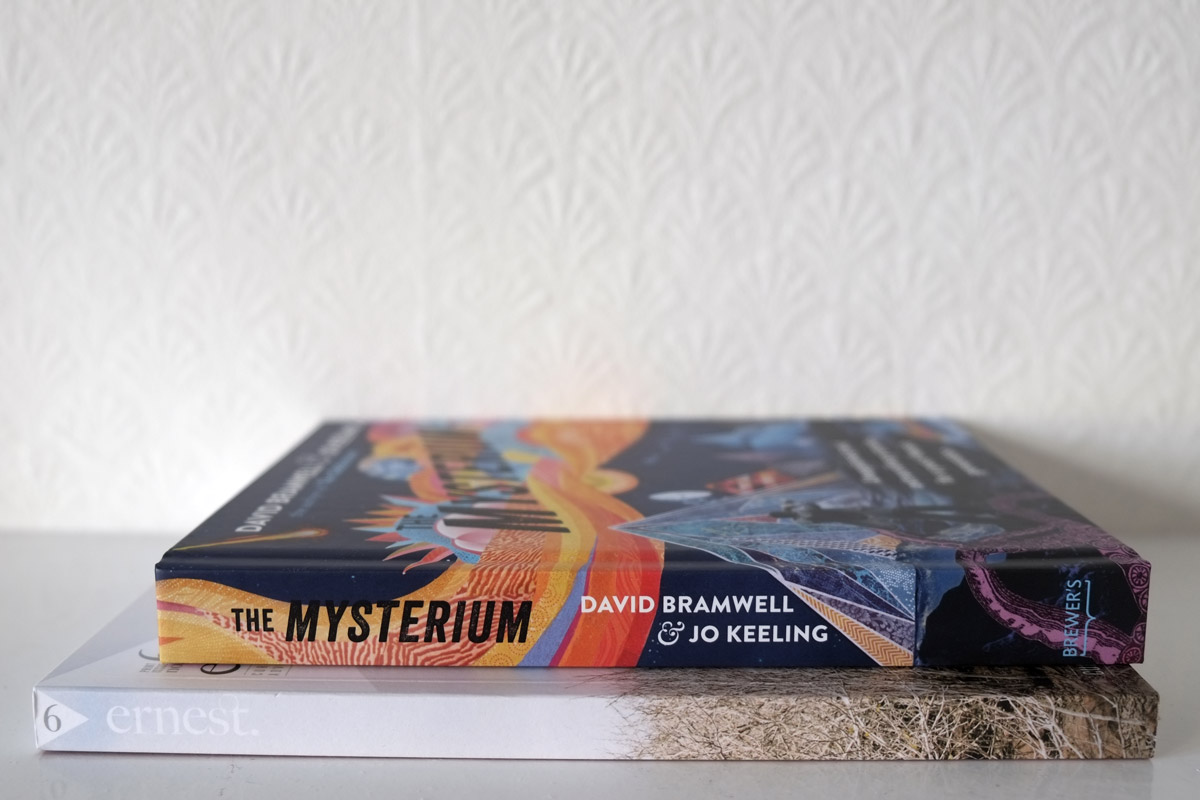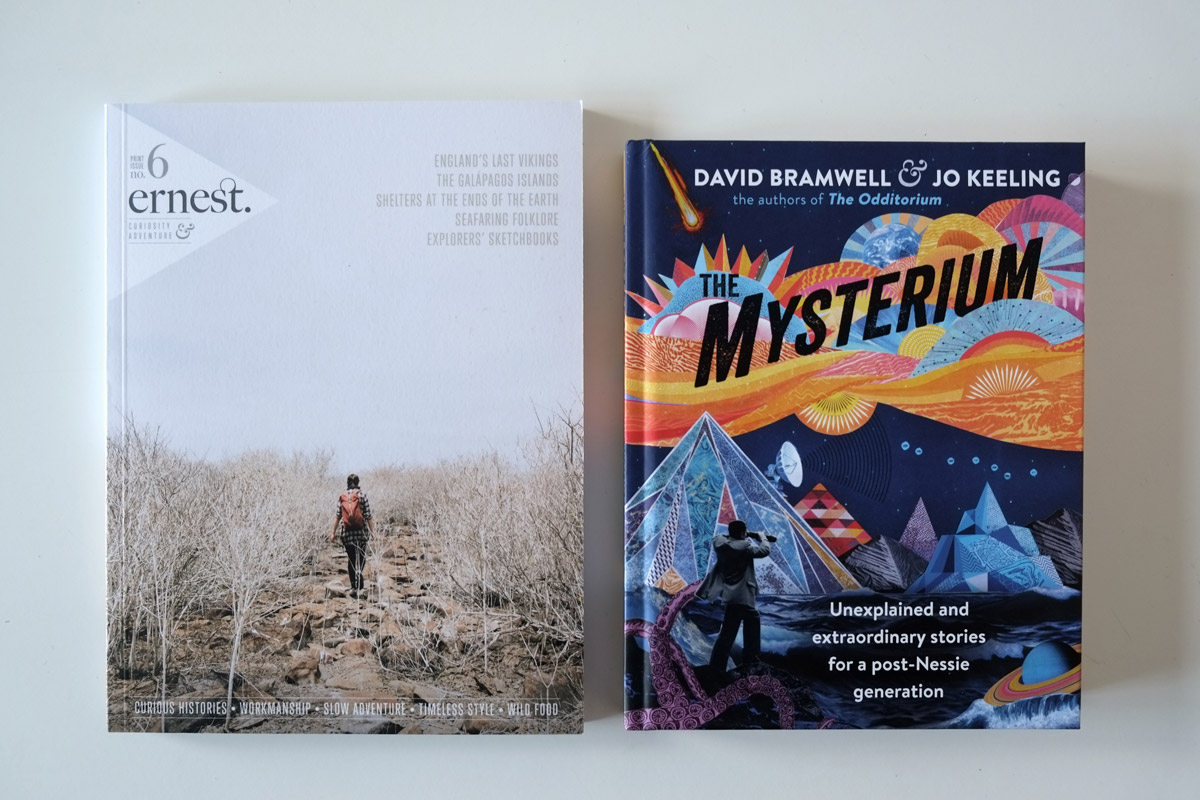 sold out
The Mysterium Bundle
This gift bundle includes our new book The Mysterium plus an Ernest Journal issue of your choice.
The Mysterium: Unexplained and extraordinary stories for a post-Nessie generation (Hodder & Stoughton, Oct 2017) is a beautifully illustrated gift book co-authored by editor Jo Keeling and David Bramwell, and designed by the Ernest Team.
The Mysterium is a thoroughly modern exploration of the world's most bizarre and enigmatic phenomena. Drawing on contemporary folklore, unsolved mysteries and unsettling oddities from the dark corners of the internet, the book delves into some of the strangest and most enduring stories of our modern age.
Travel to the Melanesian island where residents worship Prince Philip as a volcano God. Investigate why human feet keep washing up on the same beaches in British Columbia. Explore the meaning behind the Toynbee Tiles – 600 linoleum tiles embedded in roads across the USA and South America, bearing the message 'resurrect dead on planet Jupiter' - and many more mysteries for the post-Nessie generation.

UK and international postage available. Postage & packaging dependent on weight and destination.