Bundle no.4 Issue 2 + Untranslatable word prints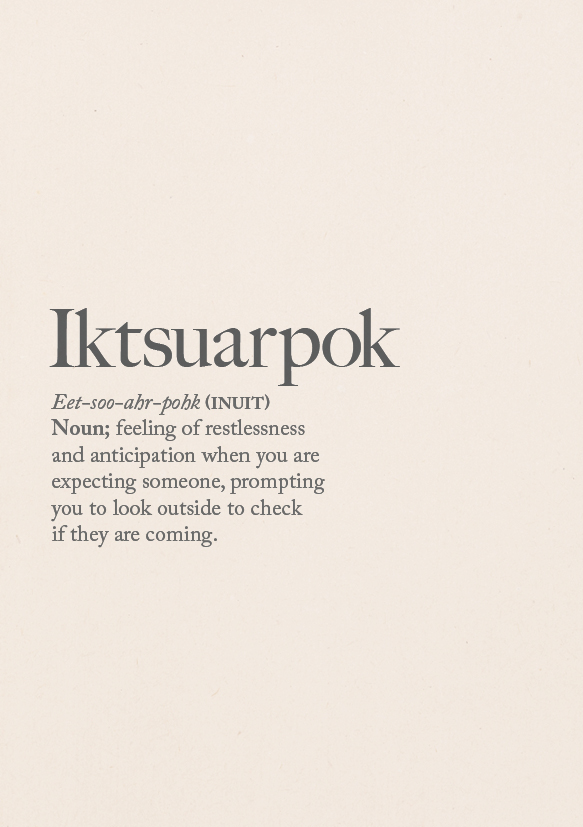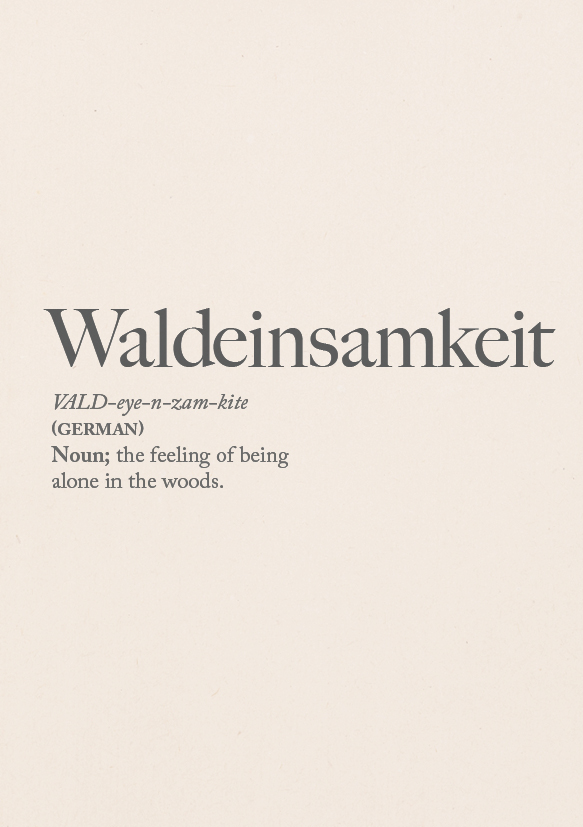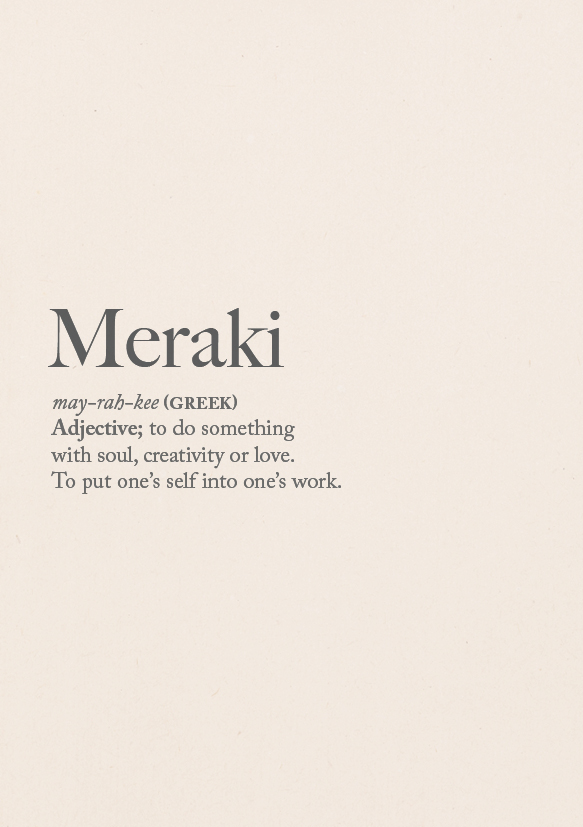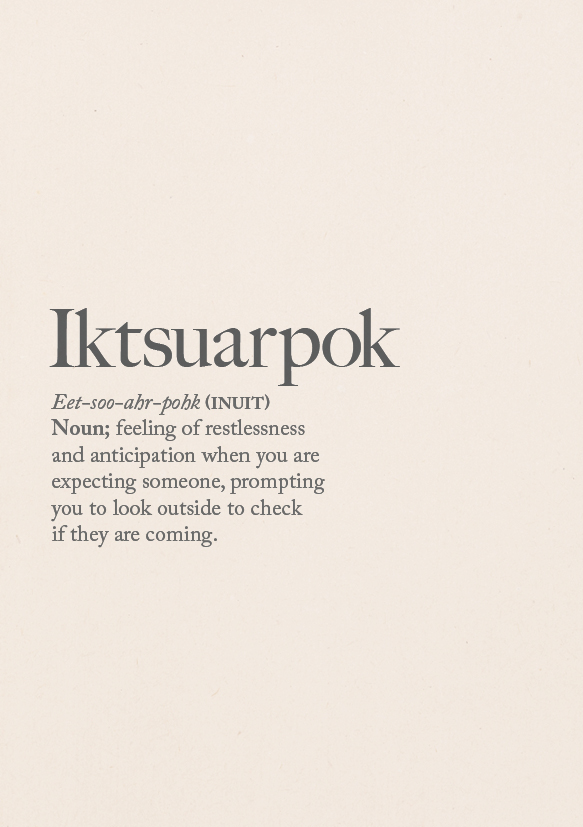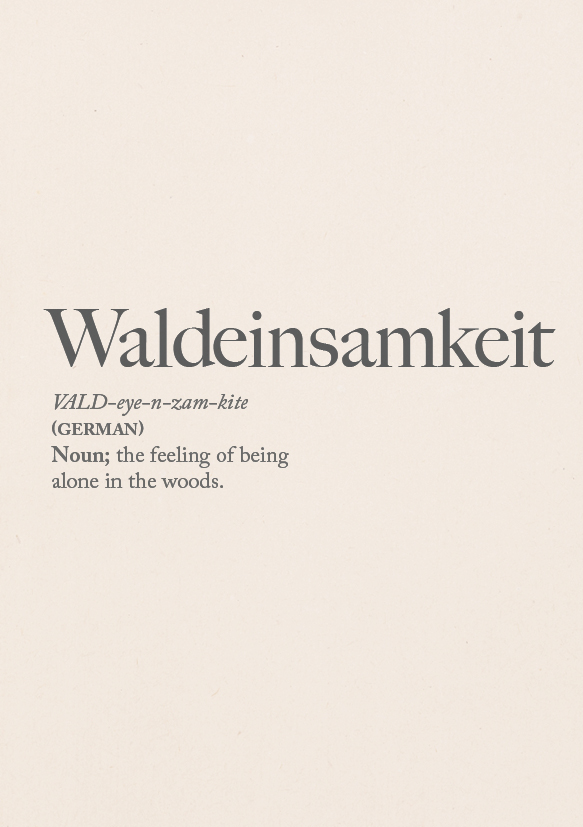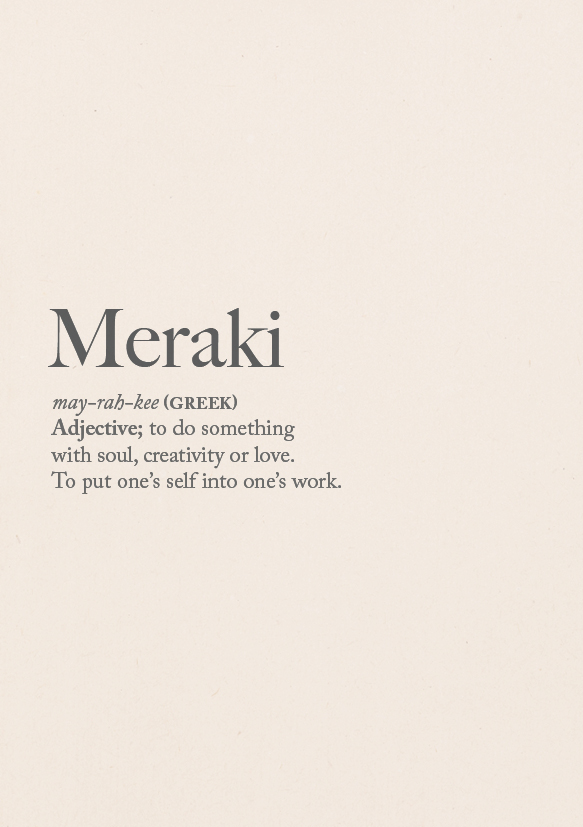 sold out
Bundle no.4 Issue 2 + Untranslatable word prints
Print issue two + six A5 limited edition prints based on the untranslatable words in issue one.
Iktsuarpok
Eet-soo-ahr-pohk (INUIT) Noun; feeling of restlessness and anticipation when you are expecting someone, prompting you to look outside to check if they are coming.
Waldeinsamkeit
VALD-eye-n-zam-kite (GERMAN) Noun; the feeling of being alone in the woods.
Hiraeth
HEER-eyeth (WELSH) Noun; homesickness tinged with grief or sadness over the lost or departed. A mixture of longing, yearning, nostalgia, wistfulness or an earnest desire for the Wales of the past.
Meraki
may-rah-kee (GREEK) Adjective; to do something with soul, creativity or love. To put one's self into one's work.
Natsukashii
nahtzkah-SHEE ( JAPANESE) Adjective; a sudden and intense feeling of nostalgia triggered by something you haven't experienced in years; a feeling of being transported back in time, prompted by something inanimate or small.
Resfeber
RACE-fay-ber (SWEDISH) Noun; nervousness and anticipation felt before a journey, culminating in a racing heart and 'travel fever'.
* Gift bundles ordered after 18 Dec will be posted first thing in the New Year.
Posting & packing: UK £3.50. Europe: £5. USA & Rest of the World £8.